2022 Women's Wholesale Pajamas Design for Spring and Summer
迪恩
Pay attention to the increasingly popular wholesale pajamas category, and create Country style night suit catalog that blends interior design and vacation.
Content:
• Tone and color
• Playful check tank top and pajama shorts
• Floral pajamas
• Embroidery wholesale nighty
• Floral pajamas set
• Long printed cardigan
• Design points
• Source of inspiration
Uniqueness: wholesale pajamas continue to develop, extending across categories to the field of interior design. We can draw on the inspiration of the country style (homespun) to design daily wholesale pajamas series, and continue the successful experience of #matchingsets suits, pajamas, and nightgowns, and create matching bedding and holiday products, such as beach towels, sun hats, and summer bags.
Design suggestion: Choose vivid and bright colors, and present #joyfulexpression design through plaid and floral. Natural bamboo fiber, cotton, and linen fabrics can be used to easily switch between pajamas, bedding, and vacation wear.
Time to market: summer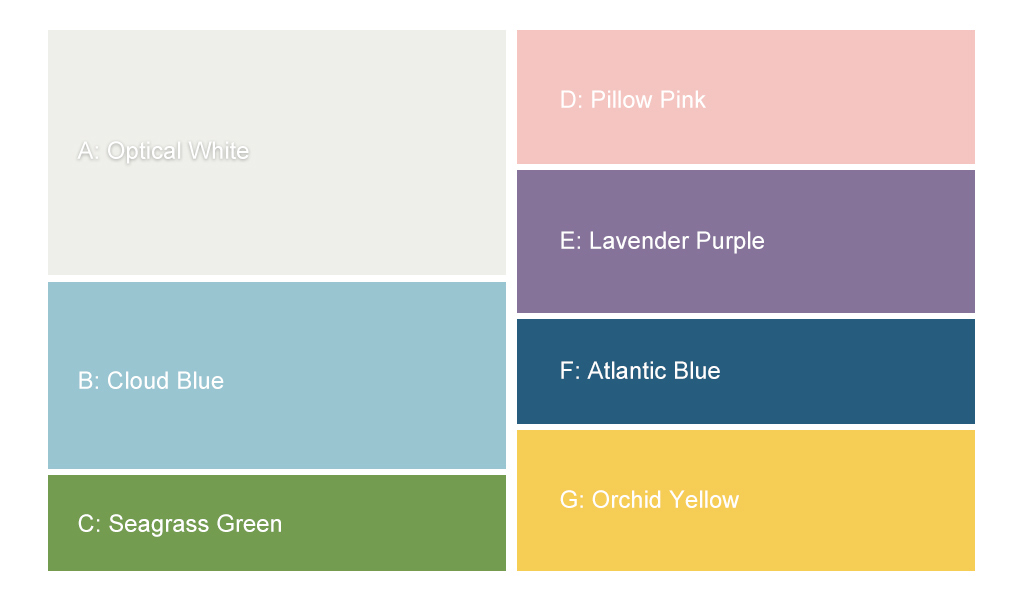 Playful Check Tank Top and Pajama Shorts
This cute cropped top is made of soft cotton voile. The apron-style shoulder straps are matched with colorful and bright large plaid or Jiadun grid to interpret the joyful expression design, which caters to the interesting plaid theme.
This top is paired with these high-waist shorts and can be worn as a holiday outfit. Consider matching printed beach towels, sun hats, and tote bags.
The sweet country style wholesale pajama set is based on white or natural color, matched with simple bright color #ditsyxoral floral, and matched with bedsheets, pillowcases, and eye masks as a complete set. The design is also suitable for making #twinning parent-child pajamas.
These sweet and breathable PJs are made of slightly transparent organic cotton voile and use a Peter Pan collar. It is suitable as a pajama or worn on the terrace to enjoy breakfast.
It can be matched with loose pajama pants or shorts with a drawstring design.
Embroidery Wholesale Nighty
This embroidered cotton voile dress is a special heirloom-style nighty, which can be used as a gift. This style is embroidered with vintage patterns and is paired with cotton lace trim.
To update the retro item with the color theme, bright colors can be used to replace the usual all-white retro embroidery, and white background colors are used to highlight the bright colors.
This lovely embroidery wholesale nightdress can be matched with bedding, or it can be designed as a pastoral style mother and daughter#twinning suit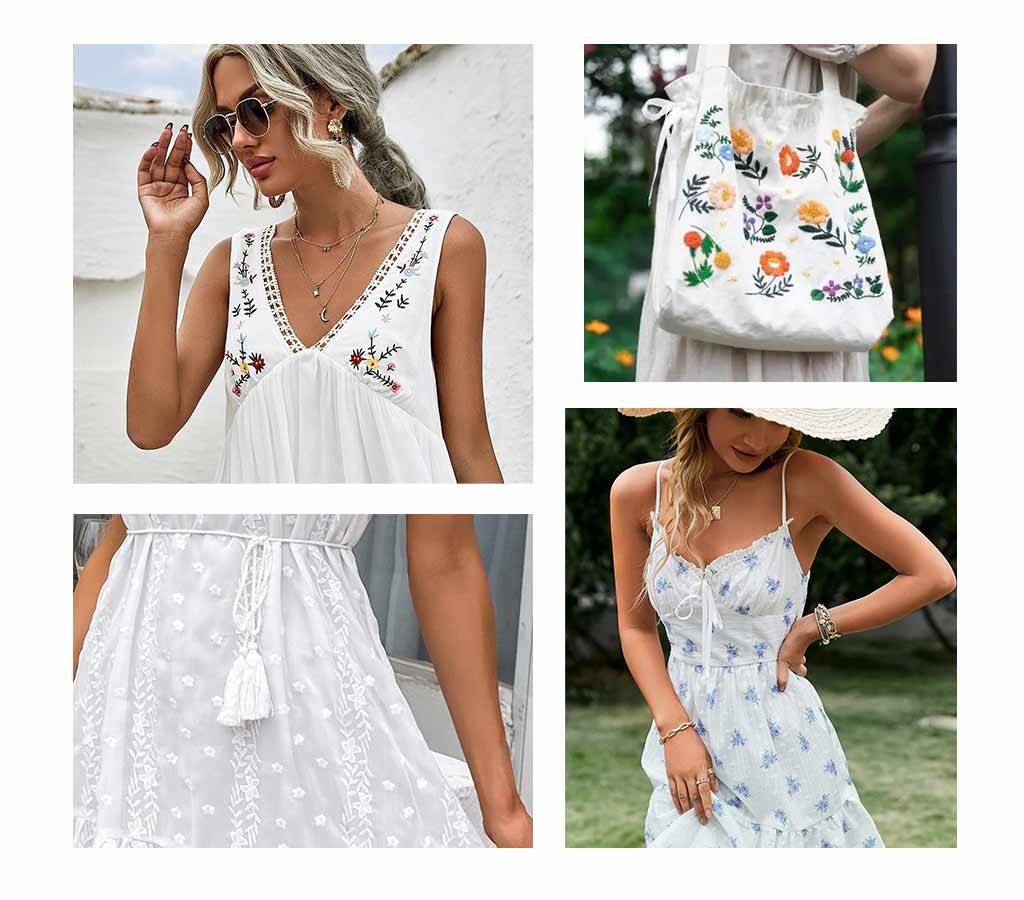 This soft suit with #ditsyxoral floral pattern is suitable as comfortable pajamas and cute loungewear sets, or as a holiday outfit.
The bra top is made of stretch #shirring pleated fabric, with a frill design, and can be matched with lightweight printed shorts.
Feminine tops can also be mixed with floral woven pajamas.
The long loose cotton cardigan with side pockets can be used in a wide range of scenarios. It can be used as a light summer bathrobe or as a holiday blouse.
The product can be printed with vibrant stripes or check patterns and can be matched with beach towels, sun hats, and bags.
Back to Basics:the theme of the first and second season of 2022
1. Interior design, pajamas, and loungewear learn from each other to stimulate creative inspiration
As sleep becomes more and more important, comfortable pajamas and loungewear clothing have become people's concerns. The concept of family and health blend with each other.
2. Combine pajamas, home furnishings, and vacation items.
Continuing the successful experience of #matchingsets suits and #printmatch matching printed home furnishings, and introducing them into home accessories, such as wholesale pajamas, cardigan bathrobes, towels, household items, slippers, etc., or applied to vacation items, such as beach towels and sun hats.
3. Country-style Twinning parent-child suit.
#homespun. The trend of returning to nature. Pastoral prints and embroidery are suitable for mother-daughter night suits. They can also be used to create cute heirloom-style gifts that can be worn across seasons or even passed on across generations.
4. Innovate with multiple colors
Use holiday bright colors to create floral, plaid, and retro-style embroidery, bringing out the #joyfulexpression design tone and joy.
1. Projektityyny
Projektityyny originates from Northern Europe and is headquartered in the United Kingdom, aiming to use exquisite home design, Come to "transform any space" and launch colorful floral that can be used across categories.
2. Helmstedt
The women's clothing brand comes from Copenhagen and uses hand-made, childlike, oversized, and playful patterns with bright colors.
3. Mapoésie
This French home and clothing brand mixes bathrobes and beach towels as a set of single products, which can be used as a source of inspiration for multi-purpose designs, creating designs that are suitable for home and beach vacations at the same time.
4. Dôen
Dôen produced pajamas and home wear, using breathable organic cotton with rustic floral patterns and embroidery to present the rustic style of #homespun.